The Domestic Security Alliance Council (DSAC) is a strategic partnership between the United States government (USG) and U.S. private industry enhancing communication and promoting the timely and effective exchange of security and intelligence information. DSAC advances the FBI's mission of detecting, preventing, and deterring criminal acts by facilitating strong, enduring relationships among its private sector member companies and the U.S. government.
DSAC Member Portal
DSAC's strategic collaboration with the private sector enhances communication and promotes effective exchange of information in order to prevent, detect, and investigate criminal acts, particularly those affecting interstate commerce, while advancing the ability of the U.S. private sector to protect its employees, assets, infrastructure, and proprietary information. The DSAC Member Portal supports this mission by providing timely, actionable, and relevant information to our members.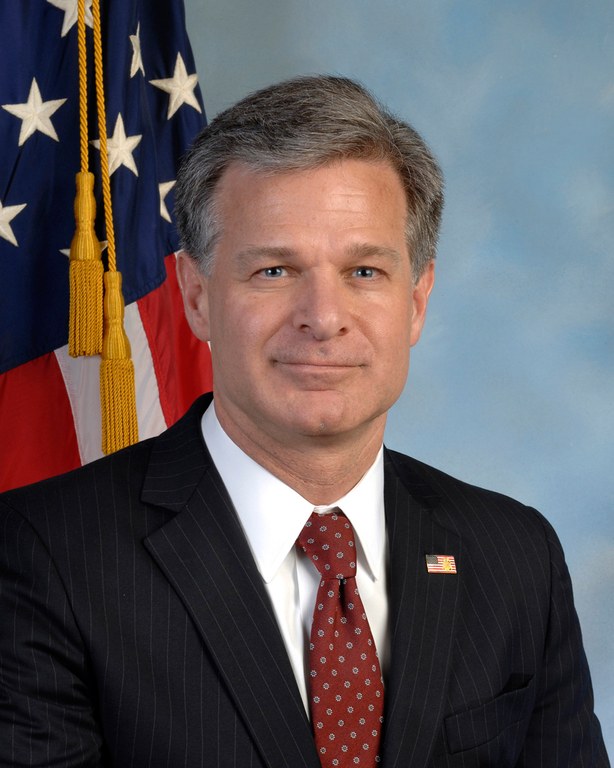 Christopher Wray, Director, FBI
Christopher Wray became the eighth Director of the FBI on August 2, 2017.
Mr. Wray began his law enforcement career in 1997, serving in the Department of Justice as an assistant U.S. attorney for the Northern District of Georgia. In that role, Mr. Wray prosecuted a wide variety of federal criminal cases, including public corruption, gun trafficking, drug offenses, and financial fraud. In 2001, Mr. Wray was named associate deputy attorney general, and then principal associate deputy attorney general, in the Office of the Deputy Attorney General in Washington, D.C. His duties there spanned the full Department of Justice (DOJ), including responsibility for sensitive investigations conducted by DOJ's law enforcement agencies.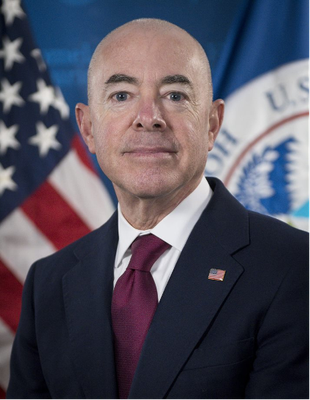 Alejandro Mayorkas, Secretary, U.S. Department of Homeland Security
Alejandro Mayorkas was sworn in as Secretary of the Department of Homeland Secretary by President Biden on February 2, 2021.
Mayorkas is the first Latino and immigrant confirmed to serve as Secretary of Homeland Security. He has led a distinguished 30-year career as a law enforcement official and a nationally-recognized lawyer in the private sector. Mayorkas served as the Deputy Secretary of the U.S. Department of Homeland Security from 2013 to 2016, and as the Director of U.S. Citizenship and Immigration Services from 2009 to 2013. During his tenure at DHS, he led the development and implementation of DACA, negotiated cybersecurity and homeland security agreements with foreign governments, led the Department's response to Ebola and Zika, helped build and administer the Blue Campaign to combat human trafficking, and developed an emergency relief program for orphaned youth following the tragic January 2010 earthquake in Haiti. Mayorkas also created the Fraud Detection and National Security Directorate to better ensure the integrity of the legal immigration system.