Eric Vélez-Villar, DSAC Executive Working Group, FBI Co-Chair
Eric serves as Assistant Director of the Office of Private Sector within the FBI Intelligence Branch and since October 2021 he has acted as a Co-Chair of the DSAC Executive Working Group. He draws upon almost 37 years of experience as he works to strengthen FBI partnerships with the U.S. private sector. Eric is the recipient of the Presidential Rank Award of Distinguished Executive, the National Intelligence Distinguished Service Medal, and the Attorney General's Award for Distinguished Service.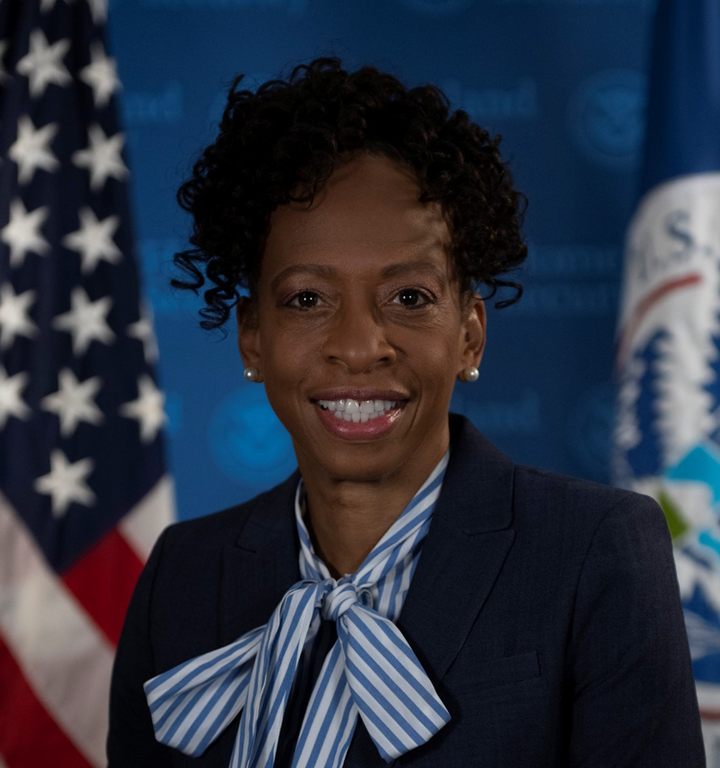 Tammy Hutchinson, DSAC Executive Working Group, DHS Co-Chair
Tamara serves as Director, Private Sector Engagement, Department of Homeland Security (DHS), Office of Intelligence and Analysis (I&A) and the DHS DSAC Co-Chair. She leads I&A's efforts to facilitate intelligence and information sharing with the private sector and oversees several public-private programs, partnerships, and engagements with corporate security leaders to help drive intelligence production and increase awareness of threats to critical infrastructure. She is certified by the Office of Personnel Management as a career appointee to the Senior Executive Service.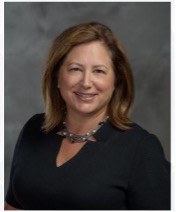 Deirdre Fike, DSAC Executive Working Group, Private Sector Co-Chair
Deirdre serves as Vice President of Investigations and Intelligence in Corporate Security at MGM Resorts International, Las Vegas, Nevada, and serves as a Co-Chair of the DSAC Executive Working Group. In her role at MGM Resorts International, she sets the strategy for the leadership and management of enterprise investigations. She oversees Internal, Fraud and Cyber Forensic Investigations, the Workplace Violence Program, Emergency Management, Strategic Intelligence, and the Global Security Operations Center. She is a member of the American Society of Industrial Security.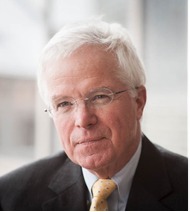 Joe Donovan, DSAC Executive Working Group Member
Joe oversees and directs the emergency and response for Beacon Capital Partners' portfolio within the United States and serves DSAC as an Executive Working Group member. He has worked with 17 real estate management companies to develop and execute emergency and crisis management programs with the goal to minimize the impact of events and to support the local, regional and national public service groups' needs to respond to events. He is a past Co-Chair of the Commercial Facilities Sector Coordinating Council and was also the Co-Chair of the NIAC Study Working Group for Intelligence Information Sharing Study. In 2013, he received the FBI's Director's Award for Community Leadership.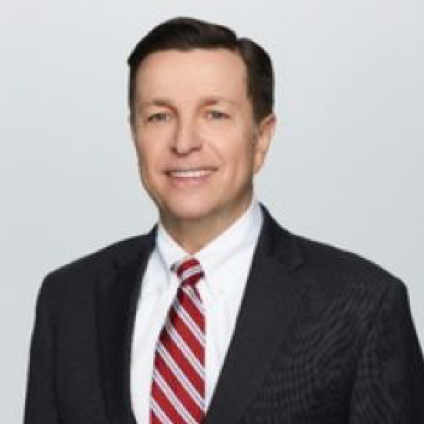 John Raucci, DSAC Executive Working Group Member
John is employed by the Walt Disney Company in Burbank, California, where he is the Vice President responsible for the corporation's Global Intelligence Program, Threat Analysis, Crisis Management, and the Global Security Communications Center, a 24/7 watch operation responsible for the safety and security of the company and its personnel and property; the global travel safety program, and tactical threat mitigation.  He serves DSAC as an Executive Working Group member. He retired from the FBI in September 2012, served as the Director of Global Investigations for the National Football League (NFL) for five years, and then accepted his current position at the Walt Disney Company.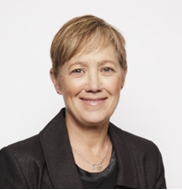 Brenda Heck, DSAC Executive Working Group Member
Brenda has over 38 years of law enforcement, intelligence, and private sector security leadership experience. Following her retirement from the FBI after 24 years of service, she has served in several corporate security executive leadership roles. These include positions at The Walt Disney Company, Caruso, and Madison Square Garden.  In her current role at Standard Industries, she is responsible for designing and executing the organization's intelligence-driven, risk-based security program to protect the company's people, assets, and operations. She recently served DSAC as Chair of the DSAC Threat and Resilience Information Sharing Committee (TRISC) and now serves as a DSAC Executive Working Group member.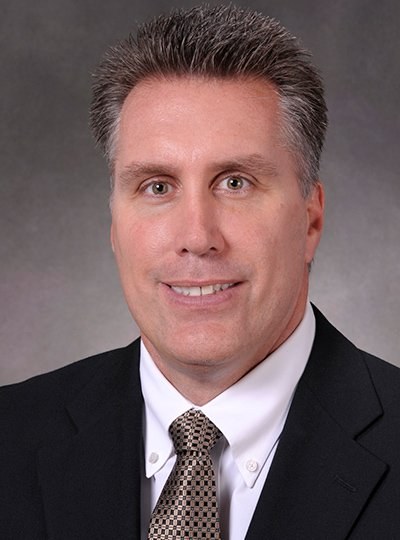 Dave Komendat, DSAC Executive Working Group Member
Dave retired as the vice president and chief security officer for The Boeing Company, a role he held for 14 of his 36 years within the security profession. Dave was responsible for the company's global security and fire protection policy and procedures, site security, executive protection, supply chain and aviation security, structural and aircraft fire protection, government and proprietary information security, classified cyber security, strategic intelligence, international security, business continuity and disaster preparedness, GSOC, and security background investigations. Dave was also the lead Boeing interface for national and international security policy engagement with numerous government and industry advisory groups, serving as past co-chairman and current board member on the DSAC, past President of the ISMA, and a member of the Threats and Information Committee for the OSAC. He also serves on several company advisory boards and holds board leadership roles with non-profit organizations whose missions are to protect people globally, including Hostage U.S. and the International Security Foundation. Dave is also a Strategic Engagement Advisor-Office of Private Sector to the FBI. In 2018, Dave was awarded the Director's Award for Exceptional Public Service by FBI Director Christopher Wray.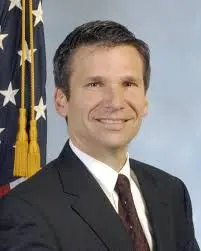 Greg Bretzing, DSAC Executive Working Group, Committee Chair
Greg directs Greenbrier's worldwide corporate security functions with focused emphasis in cyber security and the security of Greenbrier's international installations; Greenbrier's worldwide Safety, Risk, and Information Technology programs. In addition, he assists the company in its government relations activities, guiding Greenbrier's participation in regulatory and legislative matters. Prior to joining Greenbrier, Greg served 22 years at the FBI.  He currently serves DSAC as Chair of the Membership and Engagement Committee (MEC).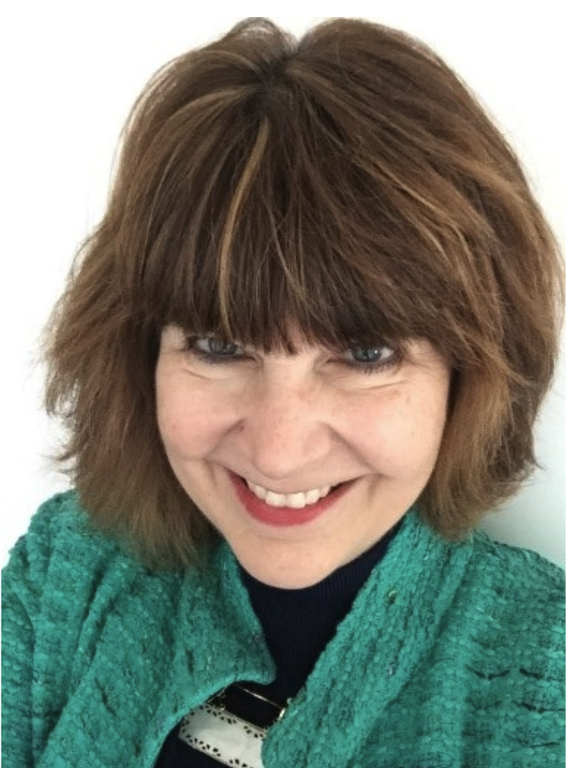 Arlin Pedrick, DSAC Executive Working Group, Committee Chair
Arlin has been the Chief Security Officer at Accenture since May 2018 with responsibility for physical security, security systems, behavioral threat analysis and response, executive protection, travel security, and crisis management. Previously, she was Director, Global Intelligence and Threat Analysis for the Walt Disney Companies and a Director in Walmart Global Security involved in supply chain security and business continuity planning. Before joining the private sector, Arlin had a full career with the Central Intelligence Agency.  She current serves DSAC as a Chair of the Education and Training Committee (ETC). 
Sean Stalzer, DSAC Executive Working Group, Committee Chair
Sean leads cyber security for Dominion Energy which spans 16 states. As the power company to the Pentagon and most of the internet's data centers, military bases and most three-letter agencies, every day is spent fending off hostile nation states and criminal actors attempting to bring down the power grid. Sean also serves on the Utah Governor's Cybersecurity Commission and the boards of both the South Carolina Critical Infrastructure Cybersecurity Program and the Virginia Cyber Security Partnership. He currently serves DSAC as the Chair of the Threat & Resilience Information Sharing Committee (TRISC).