DSAC Leadership Team
DSAC Agency Senior Executives
DSAC includes a strategic government agency partnership between the FBI and DHS to enhance communications and promote the timely and effective exchange of security and intelligence information. The two agencies' top executives have committed resources to continue its mission.
Christopher Wray
Director
Federal Bureau of Investigation


Alejandro Mayorkas
Secretary
Department of Homeland Security


DSAC Executive Working Group (EWG)
Co-Chairs
The DSAC Executive Leaders are comprised of FBI, DHS, and private sector company Co-Chairs. Each participant is moving forward the DSAC mission and engaging our members in sharing, learning, and collaboration activities.
Michael Sullivan
Co-Chair
Assistant Director
Office of Private Sector
Tamara Hutchinson
Co-Chair
Director, Private Sector Engagement
Office of Intelligence and Analysis
DHS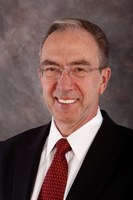 Ronald L. Iden
Co-Chair
Senior Vice President & Chief Security Officer
The Walt Disney Company
William F. Sweeney Jr.
FBI


Jose' Freig
American Airlines


Deirdre Fike
MGM Resorts


Joe Donovan
Beacon Capital


David Komendat
The Boeing Company


Jim Snyder
Domestic Security Partnership DSP


Contact Us
To reach the DSAC Program Office, please e-mail us at DSAC@fbi.gov.

DSAC Committees
The DSAC has established committees to support its members and drive important DSAC functions forward. These committees are chaired by a private sector member company representative. The EWG shall be assisted in carrying out its responsibilities through the work of committees, which currently include:
The Education and Training Committee
The mission of the ETC is to determine DSAC Member Organizations' educational needs and to plan training for DSAC members.
The Membership and Engagement Committee
The MEC is responsible for establishing policies, procedures and standards for the DSAC to include new member vetting, removing members, and engagement requirements consistent with the basic criteria established by the USG.
Industry Threat Committee
The ITC, in coordination with the FBI, is to deter, detect and mitigate threats of industrial espionage to our country's key Private Sector Industries.
Information Sharing and Communication Committee
The goal of the ISCC is to facilitate threat information sharing in a timely manner among DSAC Member Organizations that is of benefit to all DSAC partners. The ISCC finds technical solutions that allow DSAC security teams to receive, store, share, review, and subsequently react to threat information.
Senior Advisory Group
The purpose of the SAG is for its members, whose experience and expertise continue to be invaluable, to mentor, teach and/or share best practices within DSAC to advance U.S. economic and national security, while simultaneously enhancing the partnership and collaboration between the Private Sector and the FBI.